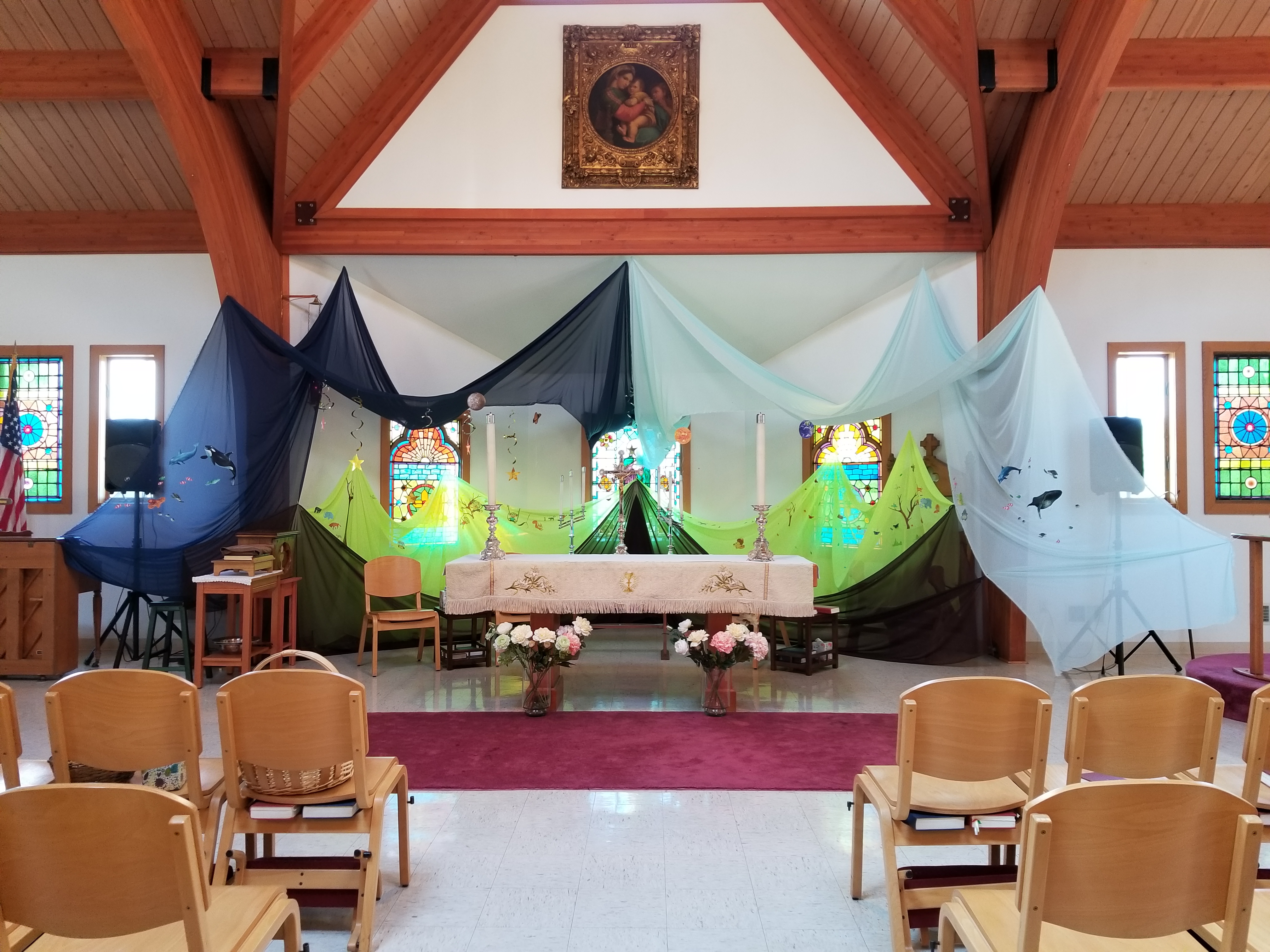 Christ Church is a casual, joyful and welcoming place to worship. We follow the Rite II liturgy from the Episcopal Book of Common Prayer. While we draw from the riches of the 1982 Hymnal during worship, we also incorporate a variety of praise music from other hymnals and contemporary artists.
Our worship is centered around Holy Communion. Together we come to God's table, with open hearts and minds and we receive the sacramental gifts of Christ our redeemer. We offer healing prayer and anointing with oil during communion. A healing prayer team is available at the back of the church after the service for special prayers and laying on of hands.
We offer Sunday Holy Eucharist Service at 10:00 a.m.
Children are welcome at all services. Coloring supplies and stickers are available on the Children's Welcome Table. There is plenty of space for them to move around at the back of the church and our prayer room is available as a respite from the service.
May you find our church a warm and welcoming place to worship!